2020 Short Film Competition
2020 Finalists Announced: Nov. 22nd, 2020
Next Season Opens December 15th, 2020
2020 Results Announced:
November 22nd - Finalists
December 1st - Winners
2021 Season Opens:
December 15th, 2020
Winner Receives:
$5,000 | industry circulation | additional development
The 3rd Annual Film Pipeline Shorts Competition seeks remarkable directors and diverse, engaging content--the type of work defined by forward-thinking perspectives and unconventional yet universally appealing stories.
Film Pipeline has created a platform significantly different from the typical festival: selected entrants are given introductions to managers and agents for potential representation, one-on-one collaboration with Film Pipeline to develop or produce other scripts, and extended promotion of their short film or series pilot.
After two decades of discovering new projects through screenwriting, TV writing, and pitch competitions, Pipeline Media Group (PMG) brings a dynamic, hands-on process of industry facilitation to Film Pipeline. This allows both emerging and seasoned filmmakers a shot at financing and producing their work, as well as spotlighting their talents to garner interest from execs capable of advancing careers.
Winner and runner-up awarded:
$5,000 to winner; $1,000 split between two runners-up
Industry circulation to select partners, including agents and managers
Additional reviews of other shorts or scripts, with circulation consideration
Financing opportunities for additional shorts
Invitations to annual writer and industry events hosted by Pipeline Media Group
---
- ABOUT FILM PIPELINE -
Launched in 2018, Film Pipeline searches for extraordinary directors, produced shorts, unproduced scripts, and other content from a growing field of talent worldwide. Filmmakers and writers discovered through ongoing annual competitions receive circulation assistance to agencies, managers, and executives on the lookout for the next wave of artists, with a sharp emphasis on inclusive storytelling and stylistic originality. Unlike a traditional festival, the company champions individual writers and directors, playing a central role in getting projects produced and distributed over the long-term.
Film Pipeline joins Script Pipeline (est. 1999) and Book Pipeline (est. 2014) as part of PMG's suite of platforms connecting creatives with the film and TV industry. Across all three submission outlets, numerous writers and directors have produced their work, sold screenplays and pilots, set up projects at studios, and found representation due to the guidance of PMG's development staff.
Grand Prize Winner - announced December 1st, 2020
$5,000
Immediate circulation to Film Pipeline industry partners
Runners-up (2) - announced December 1st, 2020
$1,000 total ($500 to each runner-up)
Finalists (up to 10) - announced November 22nd, 2020
The Grand Prize Winner, Runners-up, and Finalists all receive the following:
Industry circulation to select partners, including agents and managers
Additional reviews of other shorts or scripts, with circulation consideration
Extensive promotion of the short and the filmmakers' future work
Invitations to annual writer and industry events hosted by Pipeline Media Group
GUIDELINES
- Submission must be a standalone scripted short film, series pilot episode, or proof-of-concept. No limit on runtime.
- Any genre accepted, including non-narrative, or experimental shorts. Must be a scripted film.
- Link to the film preferred, but we'll also accept larger files via Dropbox or other file-sharing sites.
- If submitting a proof-of-concept intended to be expanded into a feature, entrants may also send supplemental info, such as a pitch, series outline, or full treatment of the story. Full screenplays are not accepted but may be entered into any open Script Pipeline competition.
RULES
Films co-written or co-directed are allowed. Only one person on the filmmaking team needs to register, be it the writer, director, or producer.
Non-exclusive: the film may have been screened or entered into festivals prior to or after entry. There are no restrictions if there was prior distribution.
No limit on the number of entries. Each entry is a separate fee.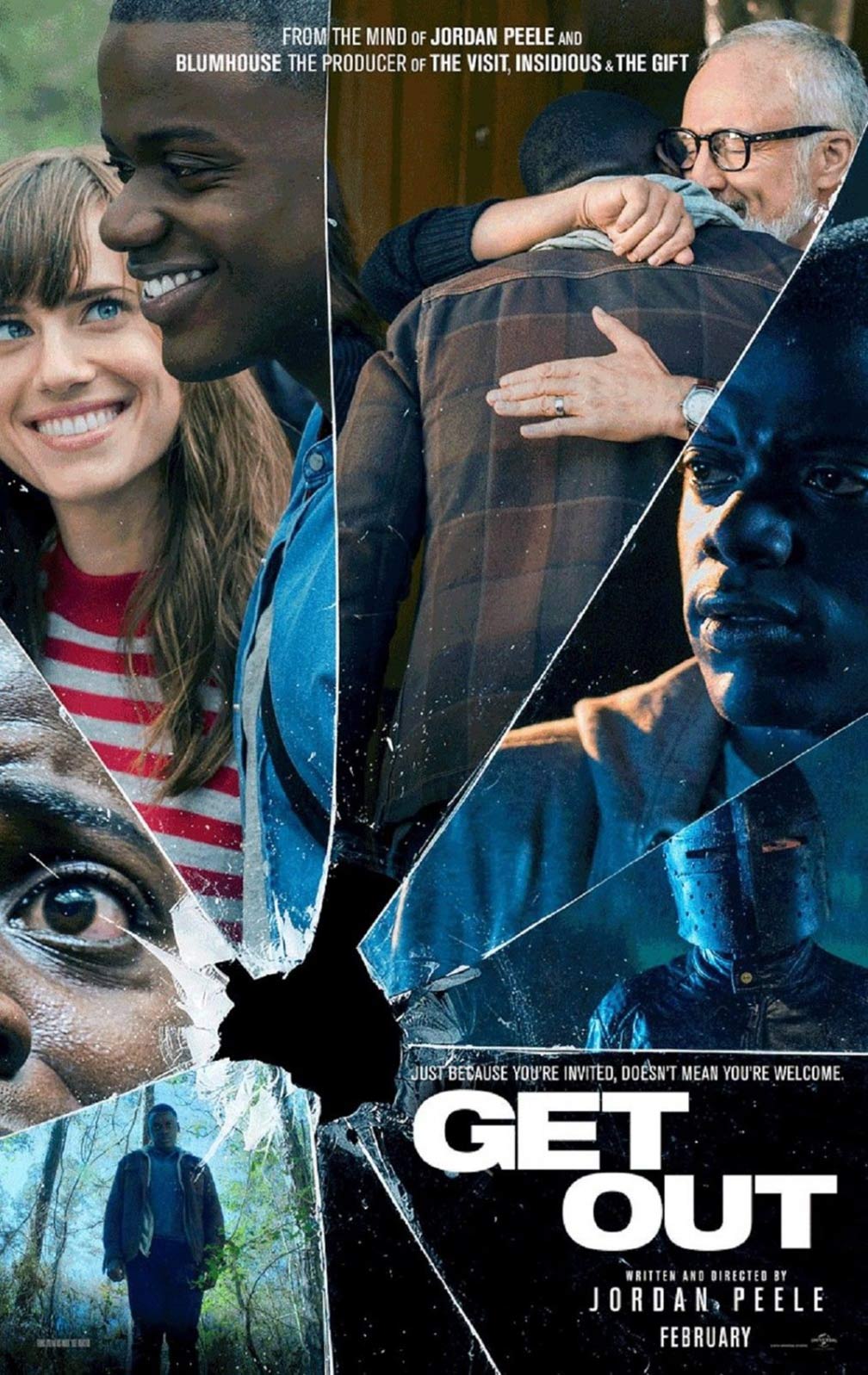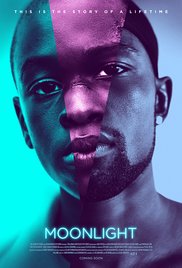 Pipeline Media has cultivated relationships with over 200 production companies, managers, agents, directors, independent producers, networks, and other executives over the past two decades, leading to more success stories annually than any other competition.
Some of the industry reviewing material include:
What are the deadline dates?
The 2020 season is now closed for entry. Next season opens December 15th.
Does this contest accept international entries?
Absolutely. Filmmakers worldwide are welcome to participate in this and any Film Pipeline, Script Pipeline, or Book Pipeline competition.
If my short has already screened at a film festival, is it still eligible?

Yes. As Film Pipeline is not a festival, we don't have any restrictions on when and where the film was screened, or if it received distribution at any point.
How do I submit my short film?

Entrants may send a link during or after registration, or if the film is not available online, it can be sent via Dropbox or another file sharing site.
What kinds of short films do you accept?

All genres accepted, including non-narrative or experimental work. The film can be a standalone short or a proof-of-concept with plans to expand into a feature or series.
Can I submit a rough cut of my short film?

Rough cuts are fine to submit. Our criteria is primarily based on the storytelling, the premise, and the directing ability. If you do send a rough cut, please let our coordinator know after submitting so we can take that into account when judging.
Can I submit supplemental materials with my short film?

Yes, in fact we would encourage writers to include supplemental materials (synopsis, a director's statement, etc.) along with the film. You can email those materials direct to our coordinator. There's no formatting requirement for supplemental materials, but we'd prefer they be sent as a PDF.
Do I retain all the rights to my film after submitting?

All rights remain with the entrant, regardless of the final contest results. For circulation, material isn't sent to anyone outside of Film Pipeline without the filmmakers' consent.
Am I allowed to submit a different link or materials for the film after submitting?

Yes, we'll accept updated materials any time, at no extra fee. We would need to receive the film and all supplemental info by the contest's final deadline.
Contact our contest coordinator with any other questions.
Success stories from Pipeline's screenwriter and filmmaker contest winners. . . .
Finalist Sells Spec to Legendary in Seven-Figure Deal

Crosby Selander's Bring Me Back sold to Legendary Entertainment in September 2020 after a bidding war. The deal landed in the seven figures, making it one of the highest spec sales in years---and one of the few specs ever sold for over $1 million from a "new," unproduced writer.
After placing in the top 10 of the 2020 Screenwriting season, Bring Me Back was circulated to several Pipeline industry partners, with Kaplan/Perrone signing Crosby a few weeks later.
Pipeline judges called the script a "wonderfully sprawling genre hybrid. . . expertly drawn by a writer with a profound understanding of the human condition."
Tripper Clancy Sells Specs to Fox, Writing for Netflix and Quibi Series
Contest winner Tripper Clancy signed with a Script Pipeline partner in 2011 before selling several specs.
A few months after the screenwriting competition ended, 20th Century Fox selected Tripper for their feature comedy writing team to help develop new material. Later, he was hired to write the animated feature Shedd for Paramount, Stranded for Sony, the Amazon film High Five, the comedy Hacker Camp for Hasbro, and an adaptation of The Art of Fielding for Mandalay / IMG. He sold two specs in that span: The Ambassadors and Winter Break.
Tripper's first produced studio feature, Stuber (2019) sold in the mid-six figures. The action-comedy stars Dave Bautista (Guardians of the Galaxy), Kumail Nanjiani (The Big Sick, Silicon Valley), Mira Sorvino, and Betty Gilpin (Glow). Following the release of Stuber, he was brought on to write the Varsity Blues reboot and joined the staff of the Netflix series I am Not Okay With This, starring Sophia Lillis (It).
He's the co-creator, writer, and co-producer as well of the Quibi series Die Hart, starring Kevin Hart, Nathalie Emmanuel (Game of Thrones), and John Travolta.
Fox Buys Show from Script Pipeline Contest Runner-up
Runner-up in the Script Pipeline TV Writing Competition, Laura Bensick sold her show Everyday Insanity to Fox. Ken Olin (This is Us) and Sterling K. Brown producing. The drama series addresses mental illness within three different families who come together to form one supportive group.
Laura placed with the hourlong drama The Mother in the 2016 Script Pipeline season, besting over 2,500 other pilots. Bensick's autobiographical play Life in Paradox, premiered in Los Angeles in 2019.
Everyday Insanity is Laura's first TV show sale.
One of the Biggest Spec Sales in History from Script Pipeline Winner
After introductions by Script Pipeline to management, Evan Daugherty sold Snow White & the Huntsman to Universal for $3.25 million. It marked one of the biggest studio spec sales of all-time and subsequently turned Evan into one of the most in-demand writers in Hollywood. The film has grossed $450 million worldwide.
Shortly following the contest win, Evan landed an assignment with Warner Bros. to rewrite the adaptation of He-Man, which led to the sale of Snow White.
Amongst selling a pilot pitch, Evan wrote the Teenage Mutant Ninja Turtles reboot, produced by Michael Bay. Other studio projects: the adaptation of YA novel Divergent for Summit Entertainment, starring Shailene Woodley and Academy Award-winner Kate Winslet, the Tomb Raider reboot starring Alicia Vikander, and Rose Red, based on an original script by Justin Merz and a pitch by Evan, which is in development with Vinson Films and Disney.
In 2020, he began development with Sony on a reimagining of the cult hit Anaconda.
Script Pipeline Winner an Acclaimed Indie Hit

Henry Dunham's The Standoff at Sparrow Creek was produced with an ensemble cast featuring James Badge Dale (Rubicon), Brian Geraghty (The Hurt Locker), Happy Anderson (Mindhunter), Robert Armayo (Game of Thrones), and Gene Jones (The Hateful Eight). Dallas Sonnier, Jonathan Brownlee, and Amanda Presmyk served as producers.
The film premiered at the Toronto International Film Festival, where it was acquired by RLJ Entertainment.
The project, originally titled Militia, won the 2015 Script Pipeline Screenwriting Competition before being picked up. Writer Henry Dunham was connected with representation less than a month after contest results were announced, signing with Pipeline industry partner Lit Entertainment and UTA.
Top critics from The Hollywood Reporter, SlashFilm, and others praised Henry's directorial debut, and Rolling Stone selected Standoff as one of the top 10 films to see in 2019.
Robert De Niro Stars in Script Pipeline Contest-Winning Screenplay
The Script Pipeline contest-winning screenplay Shrapnel by Evan Daugherty was turned into the film Killing Season, starring Robert De Niro and John Travolta. Corsan and Millennium Films helmed the action/thriller and rehashed the original plot during development.
It was the first Script Pipeline winner to get produced.

TV Contest Runner-up Staffed on Netflix, BET, and CBS Shows
Howard Jordan (Family Be Like), runner-up in the TV Writing Competition, signed with Verve and Lit Entertainment. He went on to write for the CBS sitcom Superior Donuts in 2018, with his first solo-written episode premiering that year, followed by the CBS comedy The Unicorn, starring Walton Goggins (Justified).
Afterward, he wrote on Netflix's Family Reunion, where he won a WGA Award for the episode "Remember Black Elvis?", then joined the staff of the BET show Bigger in 2020.
Over the course of 20 years, many other writers have optioned their work, found paid writing jobs, produced their films, and garnered management or agency representation through Pipeline Media Group's exhaustive process of industry facilitation.
View More Pipeline Success Stories
Submit
2020 Short Film Competition
Late deadline entries must be submitted via FilmFreeway.