WINNER
Fishtank
by Wendi Tang
Wendi Tang is a Chinese writer/director based in Los Angeles. She is a graduate of NYU's BFA-BS dual-degree program. Wendi's work focuses on character-driven stories that explore various corners of female narratives. Her short films have been screened at film festivals worldwide and won several awards. She is a 2022 NYC Women's Fund recipient, a Sundance Uprise Grant Fund Finalist, and a 2022 BAFTA Newcomer. Her upcoming short film project, FISHTANK, is the winner of the 8th Tribeca Chanel Through Her Lens program.
RUNNER-UP
Mina Finds Her Edge!
by Robin Rose Singer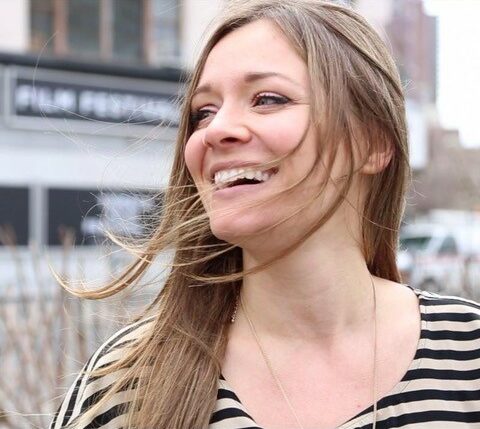 Robin Rose Singer is a film and TV writer.  She loves big emotional impact, cinematic storytelling, and finding fresh takes on genre to make exploring the human condition exciting.
Recent recognition/awards: Academy Nicholl Finalist, Wscripted Cannes List of 25 Women Screenwriters to Watch, Black List Recommends, Tracking Board Recommends, Winner of the Hollyshorts Hawk Films screenplay award, and a Hit List selection.  Her most recent short film "Haider, TX" was supported by a production grant from the Producer's Guild and Google, and executive produced by Paul Feig and Laura Fishcer's company, Powderkeg.
As a filmmaker, she is an alumni of Tribeca Film Festival, TIFF Next Wave, NBC/Universal Film Festival, BAM Cinematek's New Voices in Black Cinema, and many more.  She has served on production teams for Amazon Studios, Netflix Studios, and VicelandTV.  Singer also wrote and co-EP'ed the original TV comedy, Maturity, which won the IFP/Made in NY: Series competition and two Telly Awards for comedy and music.
Recently, she has enjoyed adapting famous literary works for the big and small screen, including Ward 6 by Anton Chekov, Hocus Pocus by Kurt Vonnegut Jr., and The Silence by Don DeLillo.
She also works regularly as a commercial producer and director for global brands.
FINALISTS
Hurt
by Zac Kish
Talk to Me
by Stephen Nolly